We'll get to the details and photos from our latest office renovation project.
(If you just can't wait to see the results, watch this video slideshow of the results!
But first, let's clue you in on a little "secret." Well, maybe it's not a secret. But you may not have known it already. Are you sitting down? Here it is…
Vital Spaces can provide project management for commercial and residential projects.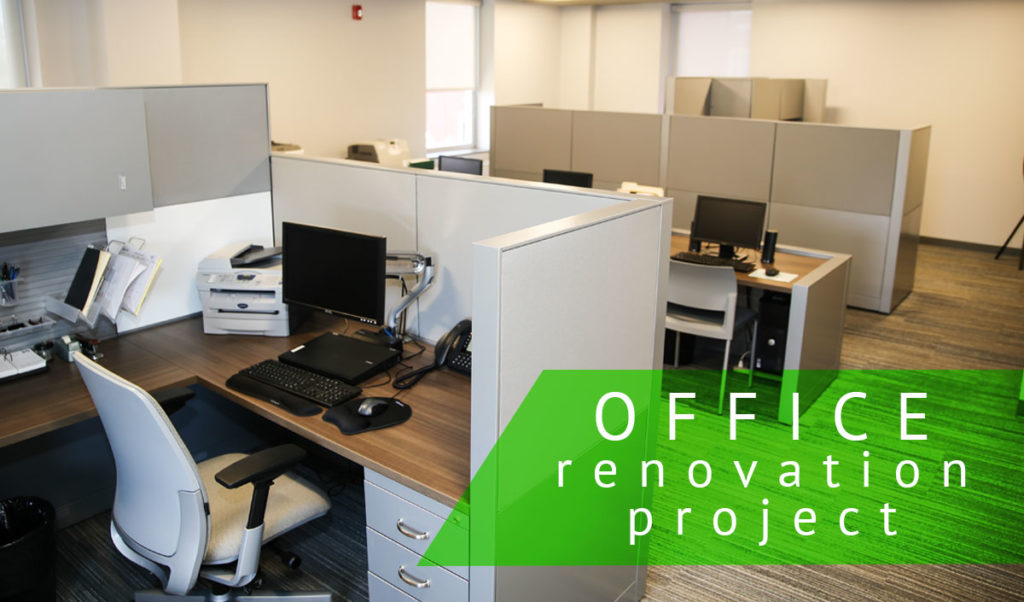 Okay, maybe it is kind of a secret. We post most often about several topics we really feel have life-changing potential: reducing exposure toxins, managing electromagnetic interference, gaining optimal health, and more. But did you know our Founder + Principal Angela Self is a licensed builder? Yep. There's a fairly extensive body of knowledge and experience that underpins our work as a building biology company. It just so happens that this unique skill set makes Vital Spaces an ideal partner to provide intelligent, health-optimized project management for commercial and residential remodeling projects. Our latest office renovation project was a joy, and we are excited to share the results with you.
Here's Our Latest Commercial Renovation Project
"Extreme Makeover-worthy" is how eTextile Communications labels our most recent and exciting office renovation project for a textile company, Greenwood Mills, Inc. Here's their full post:
Why did we love this office renovation project so much?
Many aspects were great but we will pare it down to the top five.
1) The Transformation
And it was … quite a transformation. Transformations always seem magical, and this one was all that and more. As they say, pictures are worth a thousand words.
Here are some photos from BEFORE the office renovation project:
And here are a few photos from AFTER the office renovation project: