Five Minutes: Change Your Life with Shaklee Healthprint™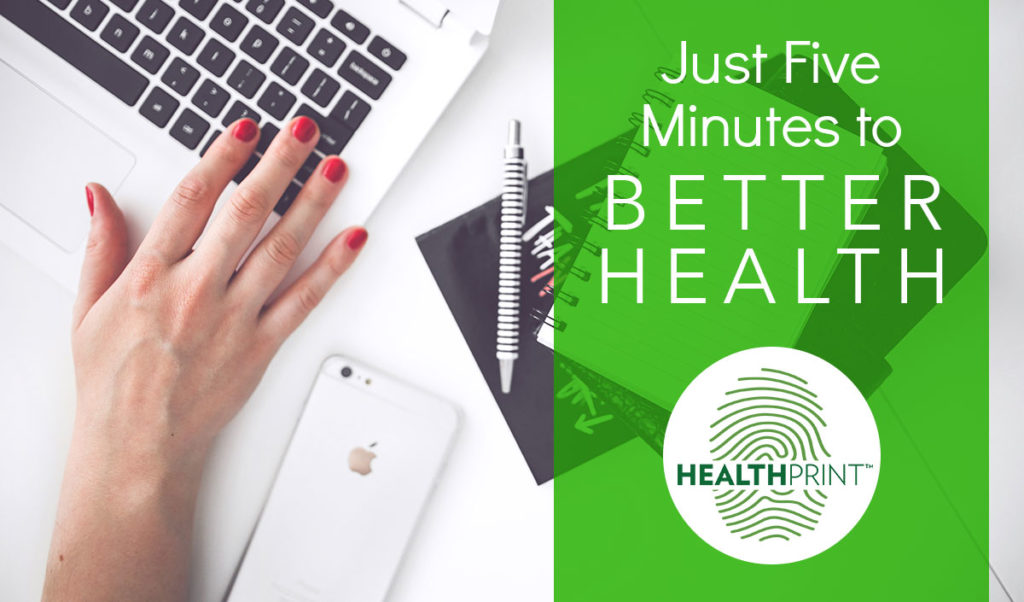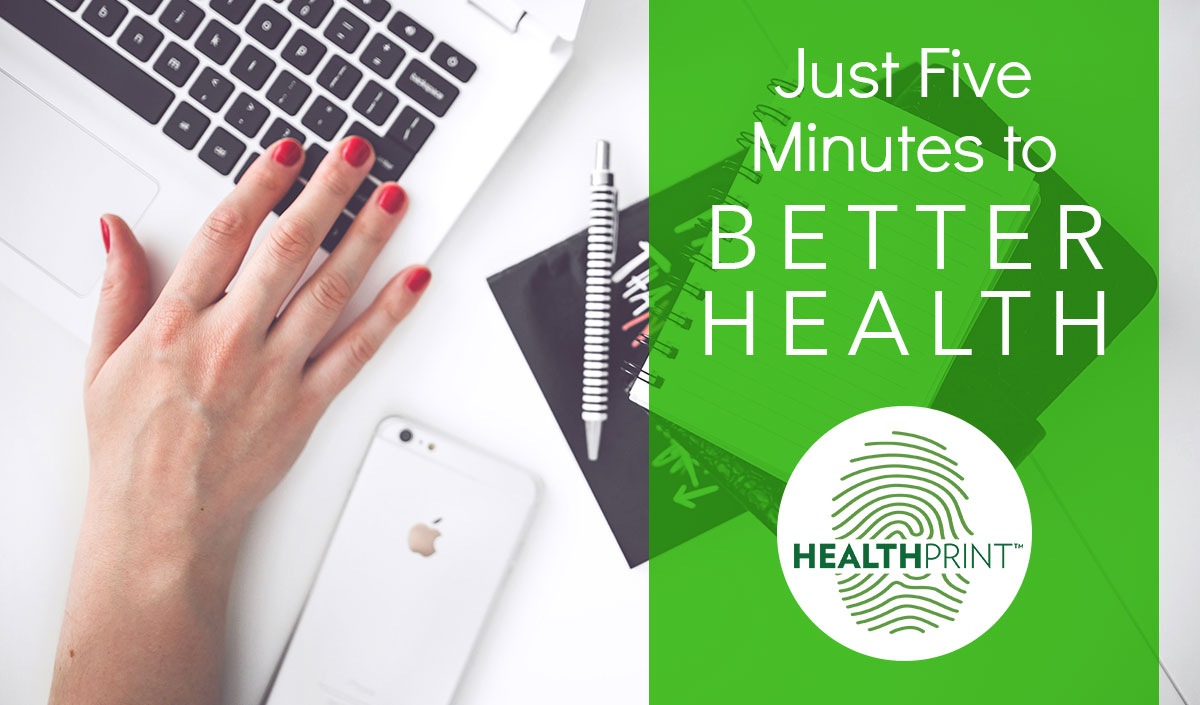 We are so excited about Shaklee's newest way to improve your health. Invest just five minutes to take the Shaklee Healthprint™ personal health builder assessment with questions about diet and lifestyle habits and bingo: you are provided with your unique results! Sound cool? You bet it is.
Have you ever been to a doctor, nutritionist, or any other health practitioner to figure out how to be healthier? And did you pay some, or maybe even a lot of money for this advice? Or did you just wing it by trying to figure out the supplement mystery? And lifestyle changes — ummmmm, what?! That being said, there's nothing like getting great advice from a professional. It's highly recommended. However, being able to take a quick online assessment to get your health journey (started that doesn't cost a dime): invaluable.
What is Shaklee Healthprint™ and How Does it Work?
Log onto the Shaklee's Healthprint assessment and answer a few questions. These questions are designed to reveal key dietary and lifestyle habits which impact health. You are provided with diet and lifestyle scores, BMI, information to help you reach your top three health goals, and a customized nutrition plan at a variety of price points to meet any budget. There are options to dig deeper for statistics, research, articles and other information pertaining to your results. Shaklee provides you with a score based on where you are relative to optimal wellness. This is not a one-size-fits-all template; there are more than one million possible outcomes. That's it! No more confusion! This is the quick and easy way to take charge of your health.
Why do we love Shaklee?
Because they employee top doctors and scientists to research and test every ingredient (hundreds of times) to ensure pure products that are proven to be effective. This 100-year old cutting edge health and wellness company has a very long history of creating quality products that are safe and provide exceptional health benefits.
Would you be interested in joining us for a Shaklee Reset?
The Reset is a very doable five-day detox where we provide you with all the information, recipes, grocery list, tips, and support to jump start health or weight loss. Follow us on Facebook and Instagram to join in on the next Reset. You can also contact us online. Resets are offered several times per year.
Upcoming Resets: September 12–16 and September 26–30.
Here's to you: a long healthy life of quality days. After all, you deserve to live your best life.
https://vitalspacesnow.com/wp-content/uploads/2016/08/five-minutes-to-better-health-shaklee-healthprint.jpg
705
1200
Angela Self
https://vitalspacesnow.com/wp-content/uploads/2019/05/vital-spaces-2019-logo.png
Angela Self
2016-08-31 22:23:10
2016-09-22 13:08:20
Five Minutes to Better Health: Shaklee Healthprint™